Site safety: Working on roofs
Working on roofs can be fun work, especially in the sun and with great views of New Zealand's coast. But a roof is a hazardous area to work, and minimising risk is priority for Eye for Detail.
Worksafe NZ has a Good Practice Guideline for working on roofs, which has some valuable insight into injury statistics, responsibilities, regulations and prevention methods. This page also enables you to notify Worksafe online, which you must do if you are working 5 metres or higher.
EFD recently finished a solar panel installation in Snells Beach near Warkworth. Our working area was over 5 metres high with a concrete patio for the landing. We needed scaffolding to span the entire length of the house, with a safety rail.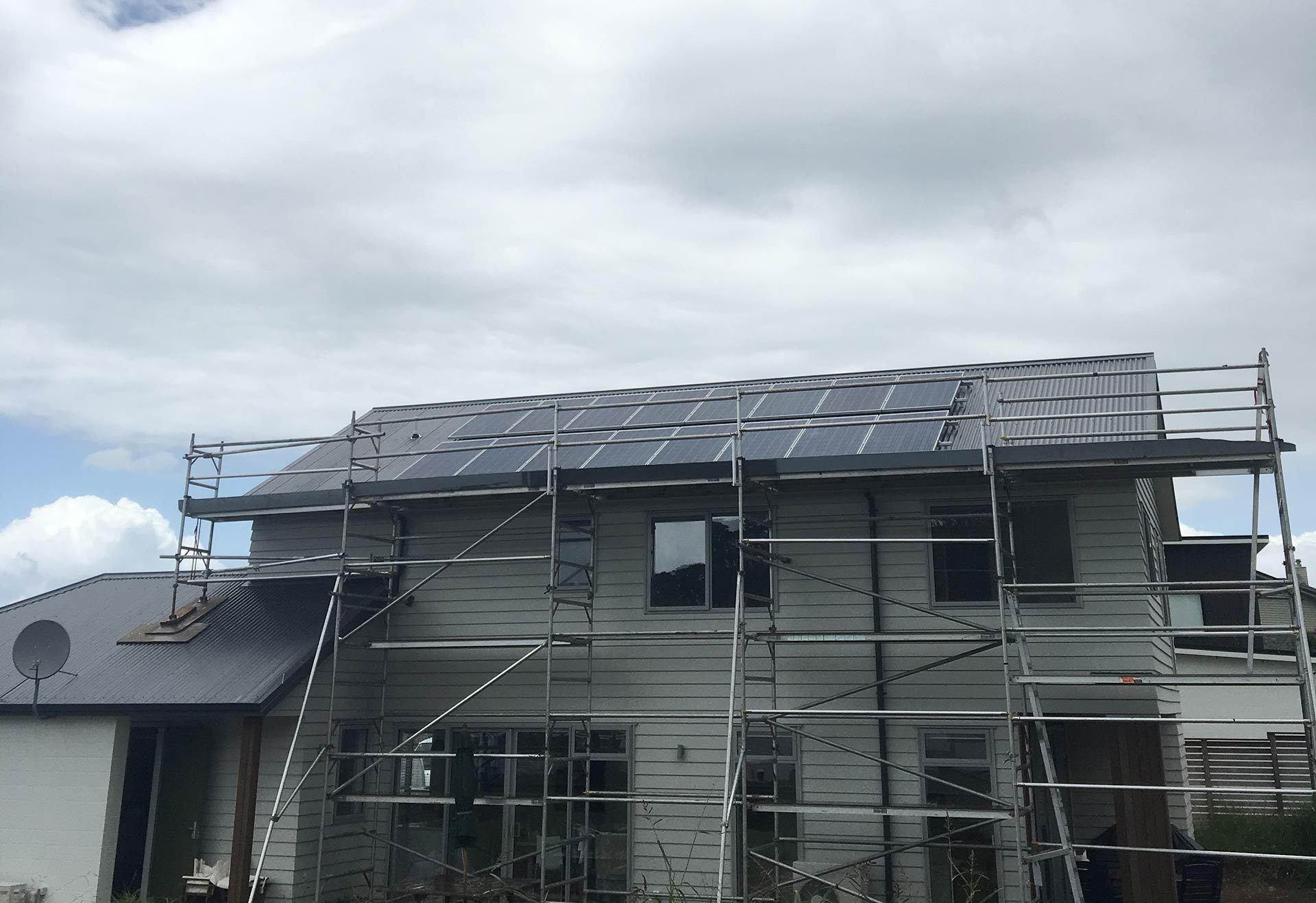 Being on the coast, the weather was very temperamental where it could be blue skies one minute and 50km winds and rain the next. Along with a roof pitch of 29 degrees which meant the slightest bit of moisture on the corrugated iron and we would have to halt work. This all lead to a job which should have taken 1 day to complete taking 3.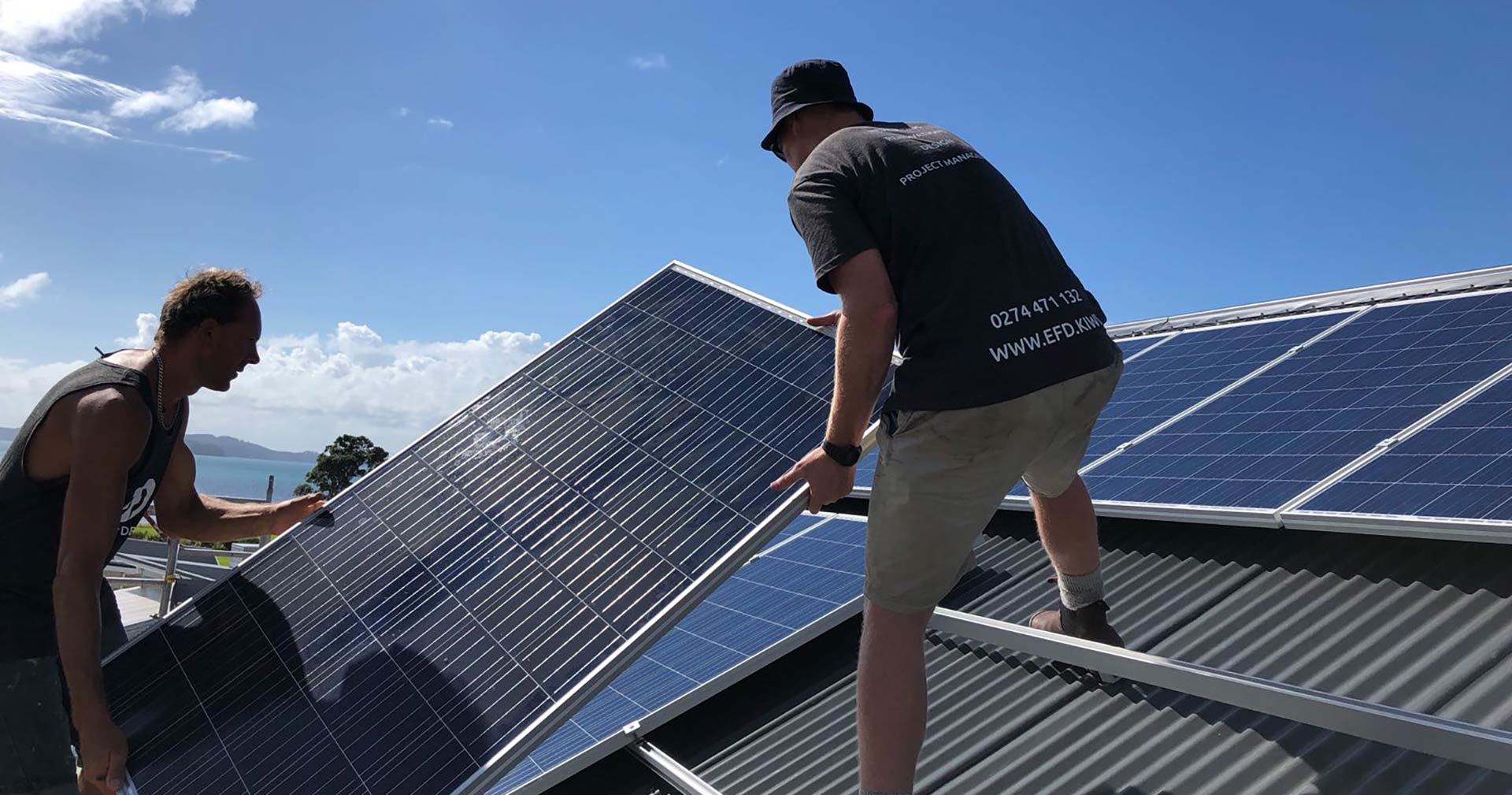 Eye for Detail got the job done which out a hitch, and without incident. Knowing that procedures have been implemented to reduce risk is reassuring for the crew, and helps us to focus on the project at hand.