High Style Bathrooms in Greenwood's Corner
Eye for Detail completely renovated the main ensuite and master bathroom in this 1920's home in Central Auckland. The 2 rooms were very tired and the last pieces to the puzzle for our clients to sell the home they'd lived in for over 30 years. There no expenses spared on this project, everything from heated flooring, Italian Ceramic tiles and St Michelle cabinetry, to top-of-the-line tapware and lighting.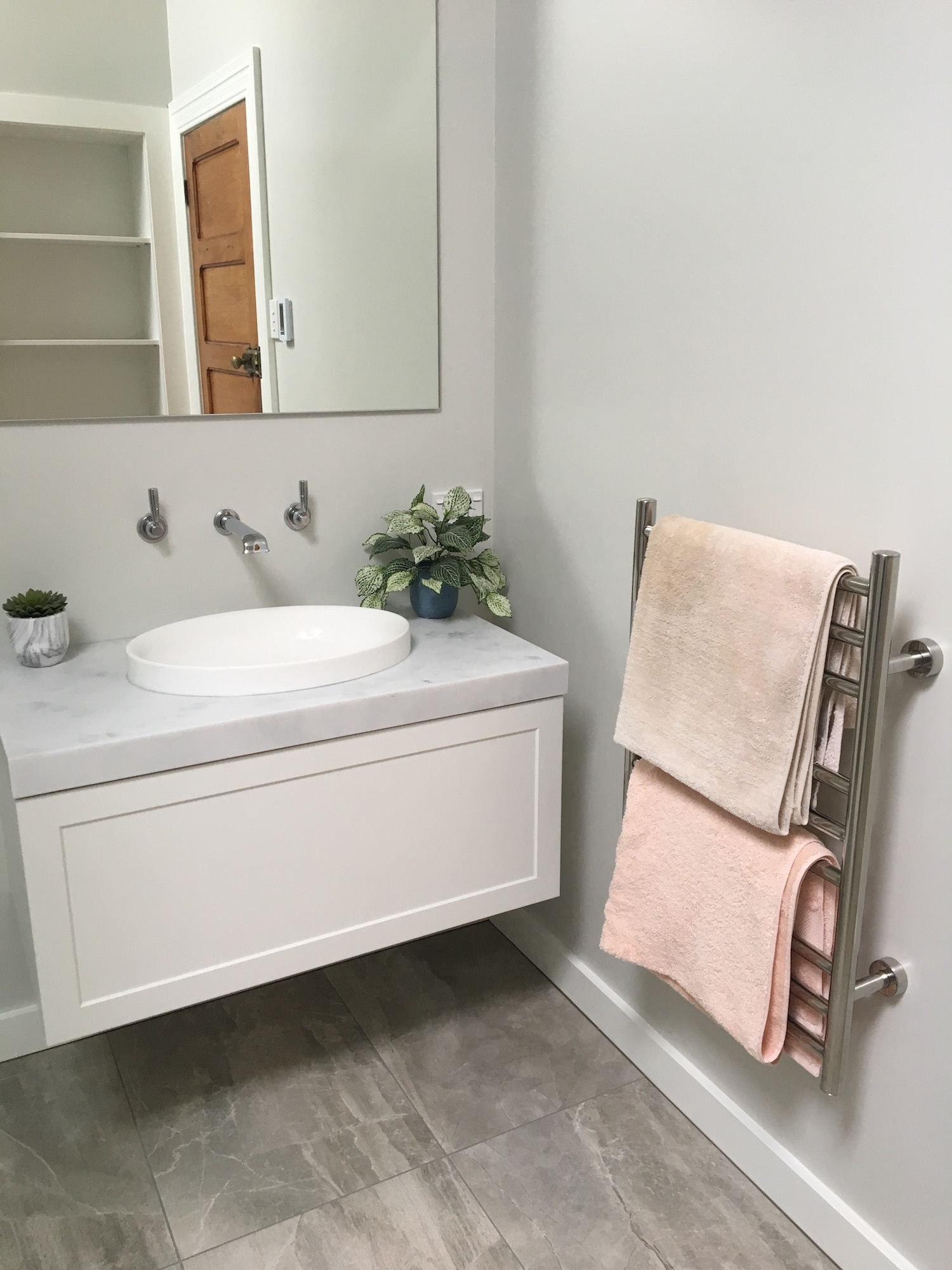 Ensuite Vanity and Towel Rail.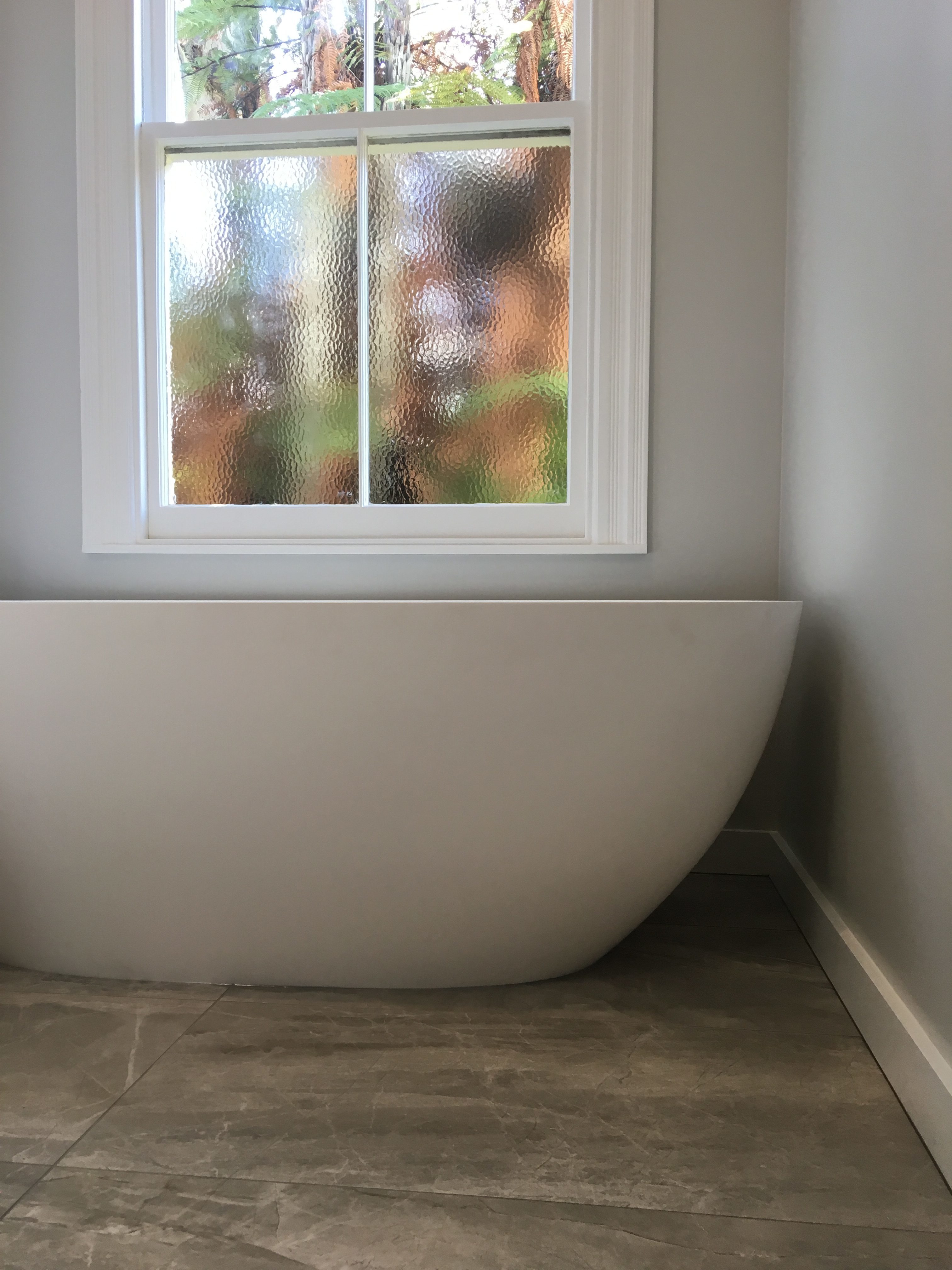 Master Bathtub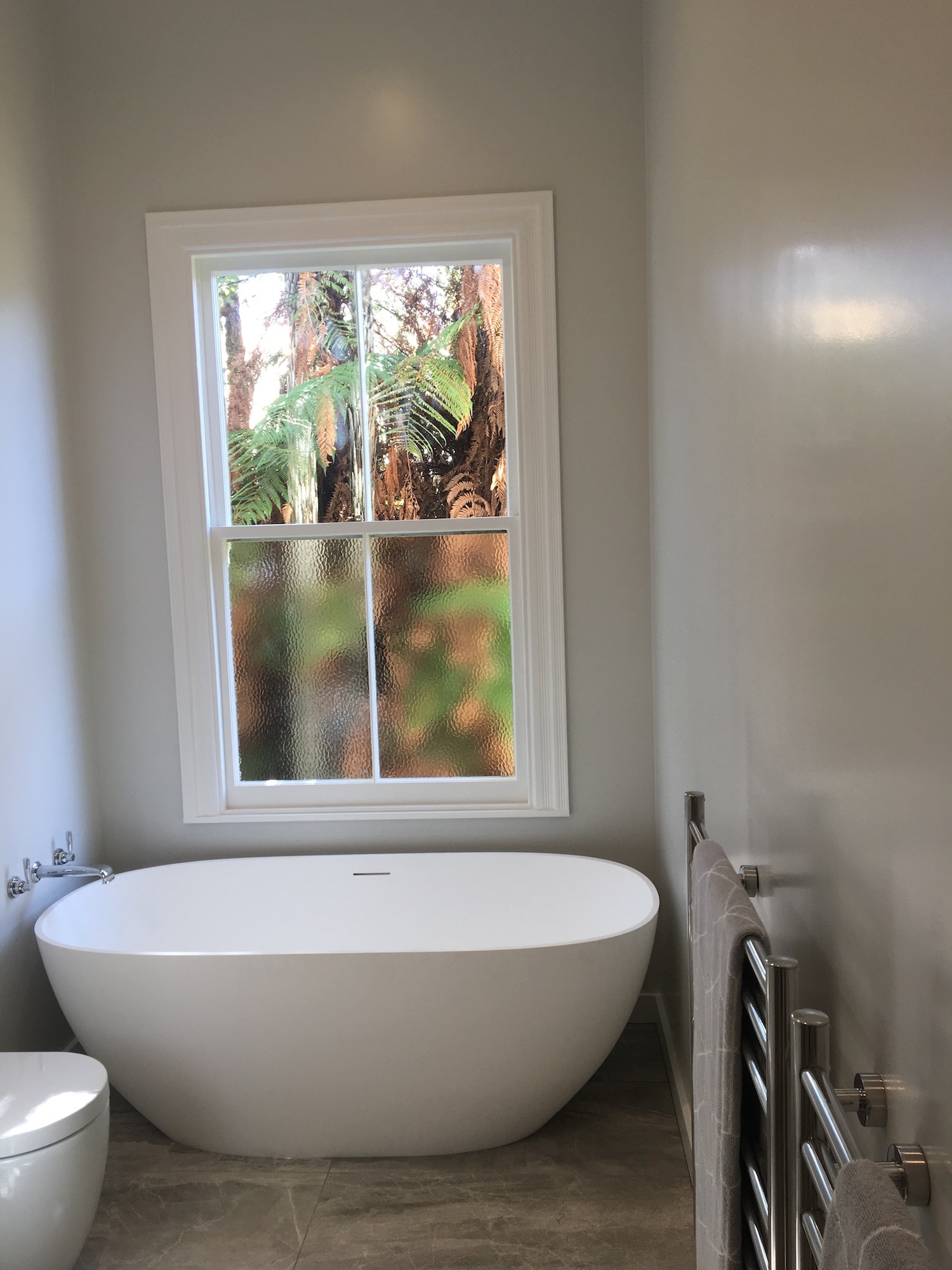 Double Towel Rail and Stone Composite Bathtub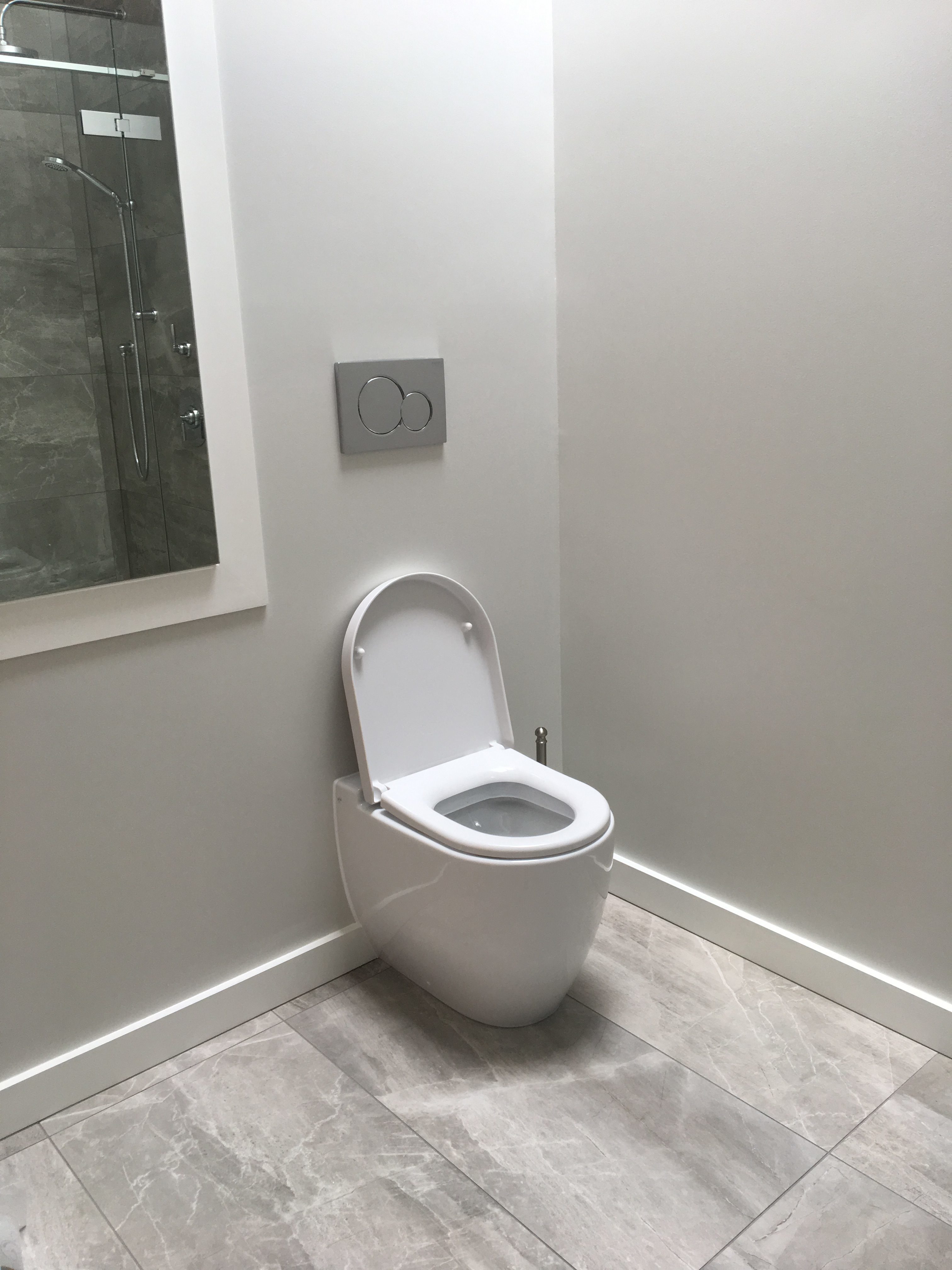 Ensuite Toilet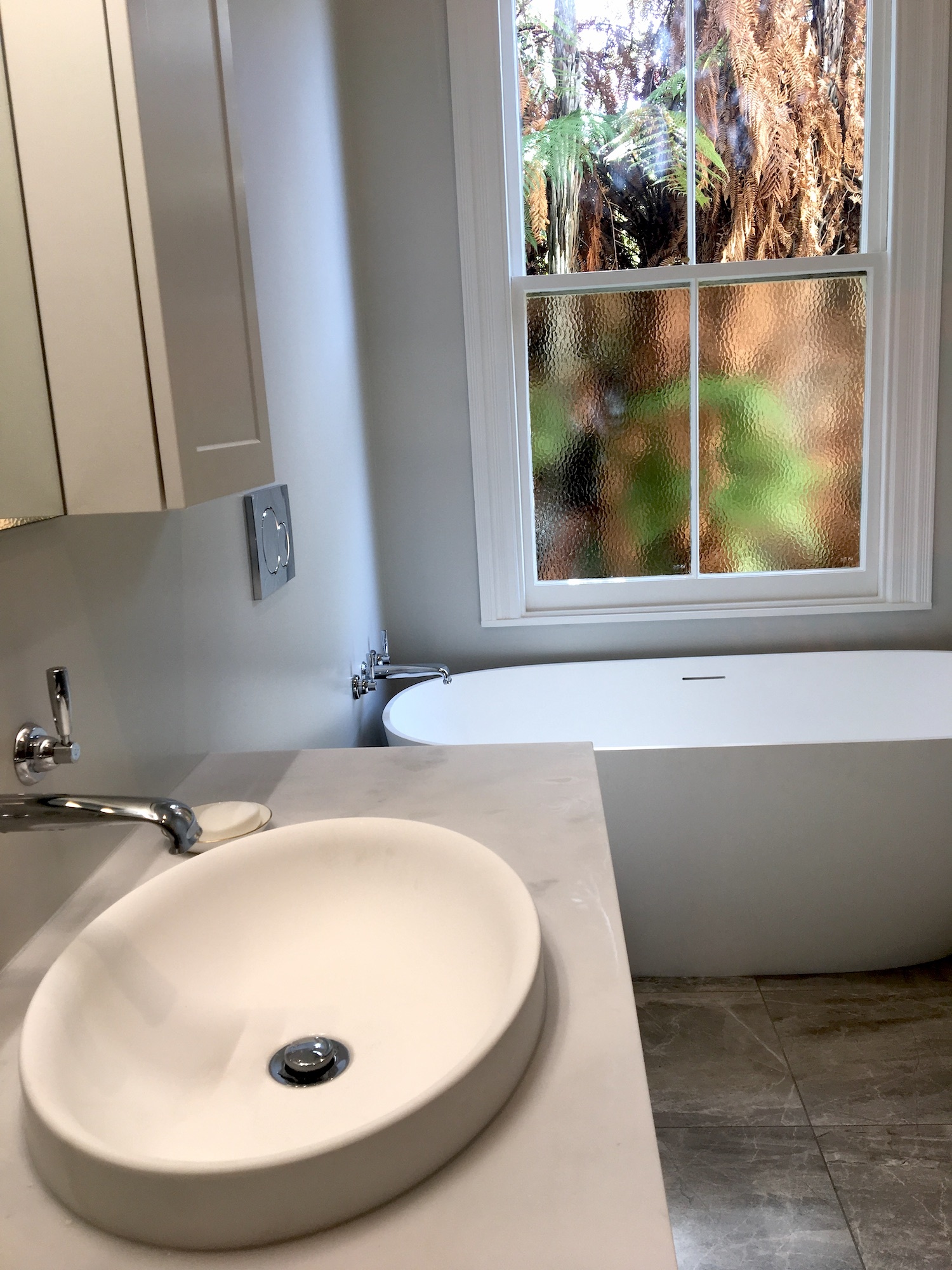 Master Bathroom - Vanity and Tapware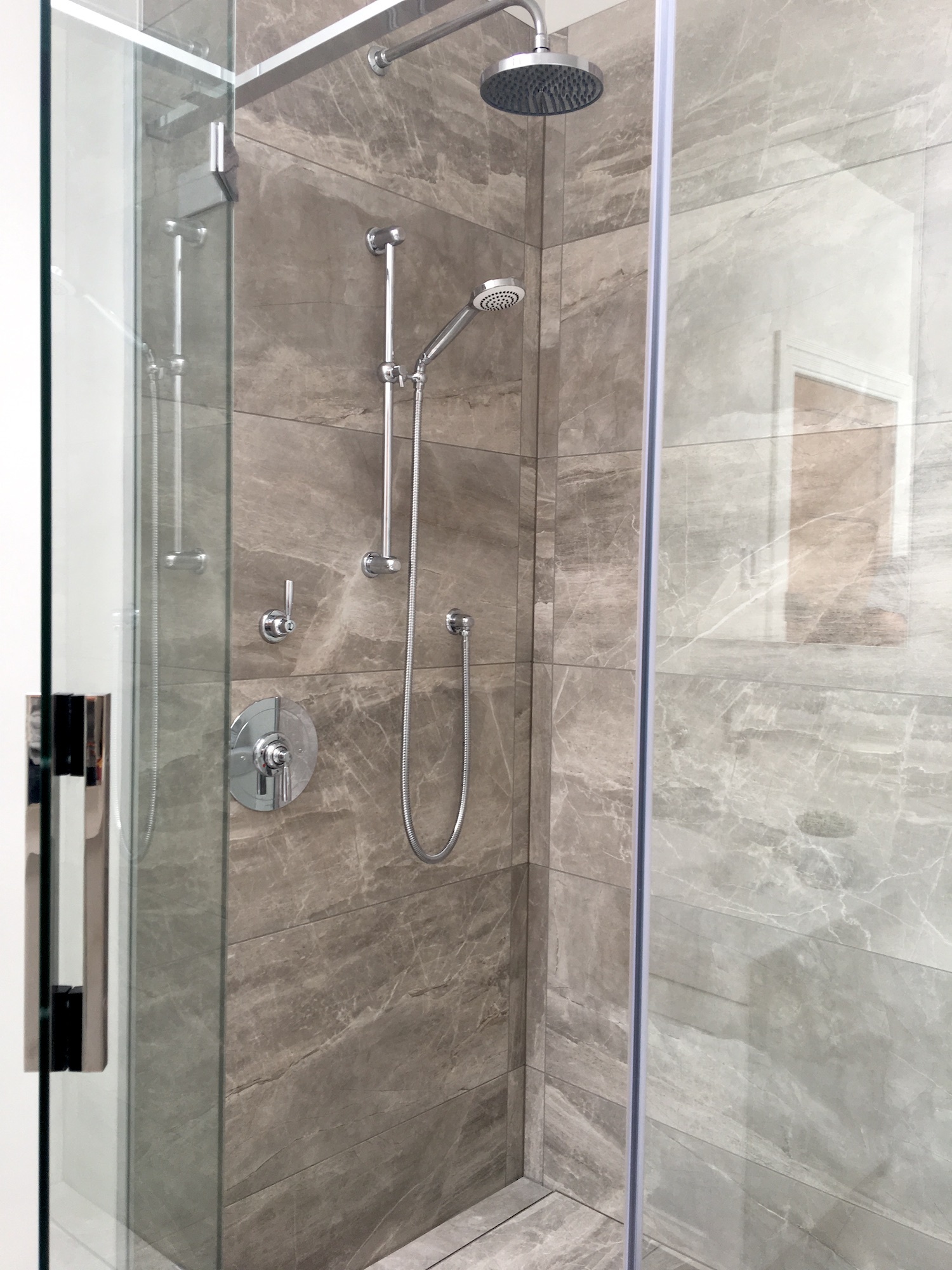 Ensuite Shower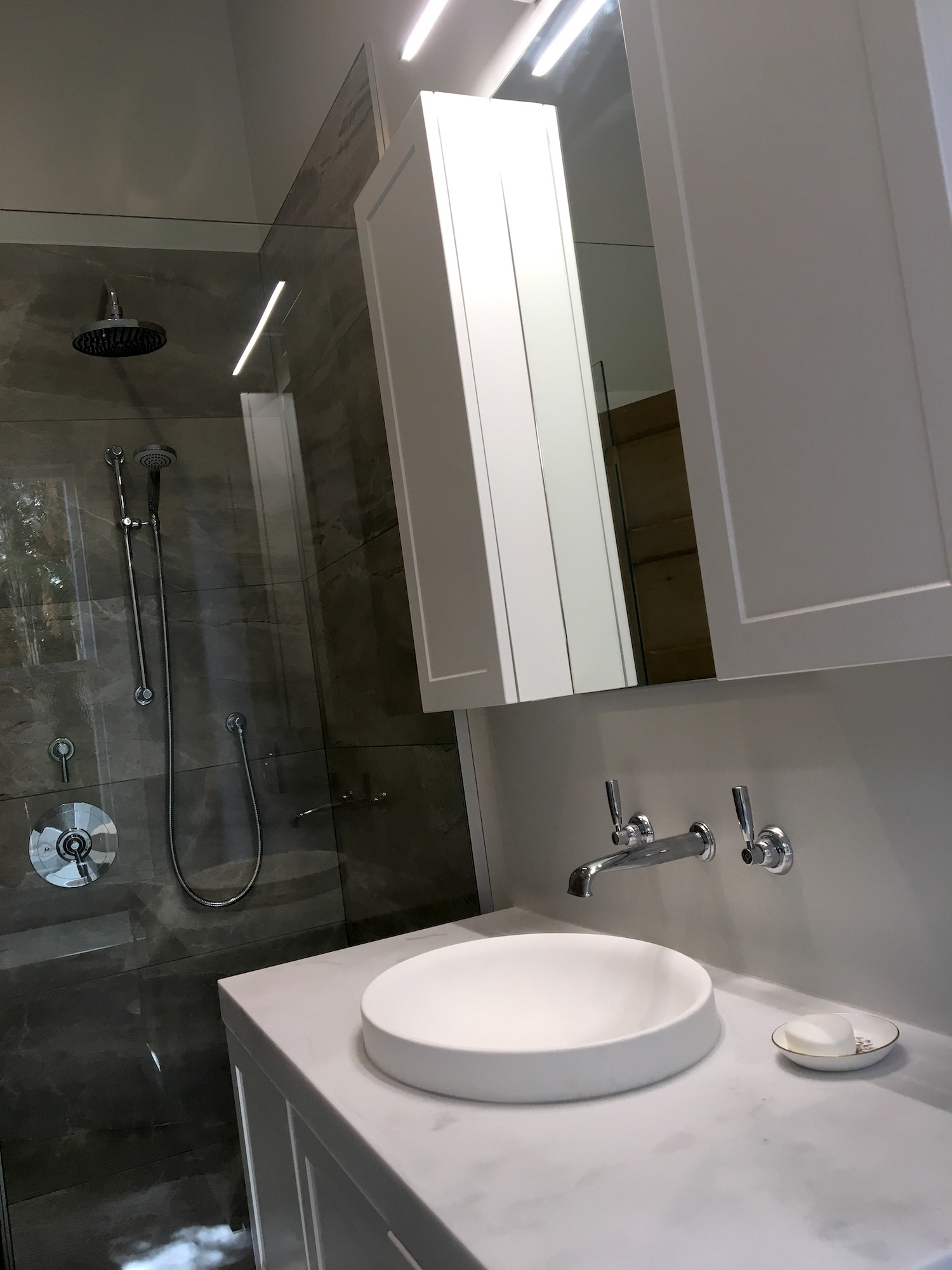 Master Bathroom - Vanity and Shower