Master Bathroom & Ensuite
What started as a rescue job from a leaky ensuite, quickly turned into a high-end renovation of both the ensuite and master bathroom.

The layout of the old ensuite didn't work well for the family so we took the opportunity to rearrange it completely moving the shower, vanity and toilet to opposite walls.

Our client took the opportunity to renovate their master bathroom, mirroring the ensuites styling, with a new wall to close in the shower and custom cavity shelf.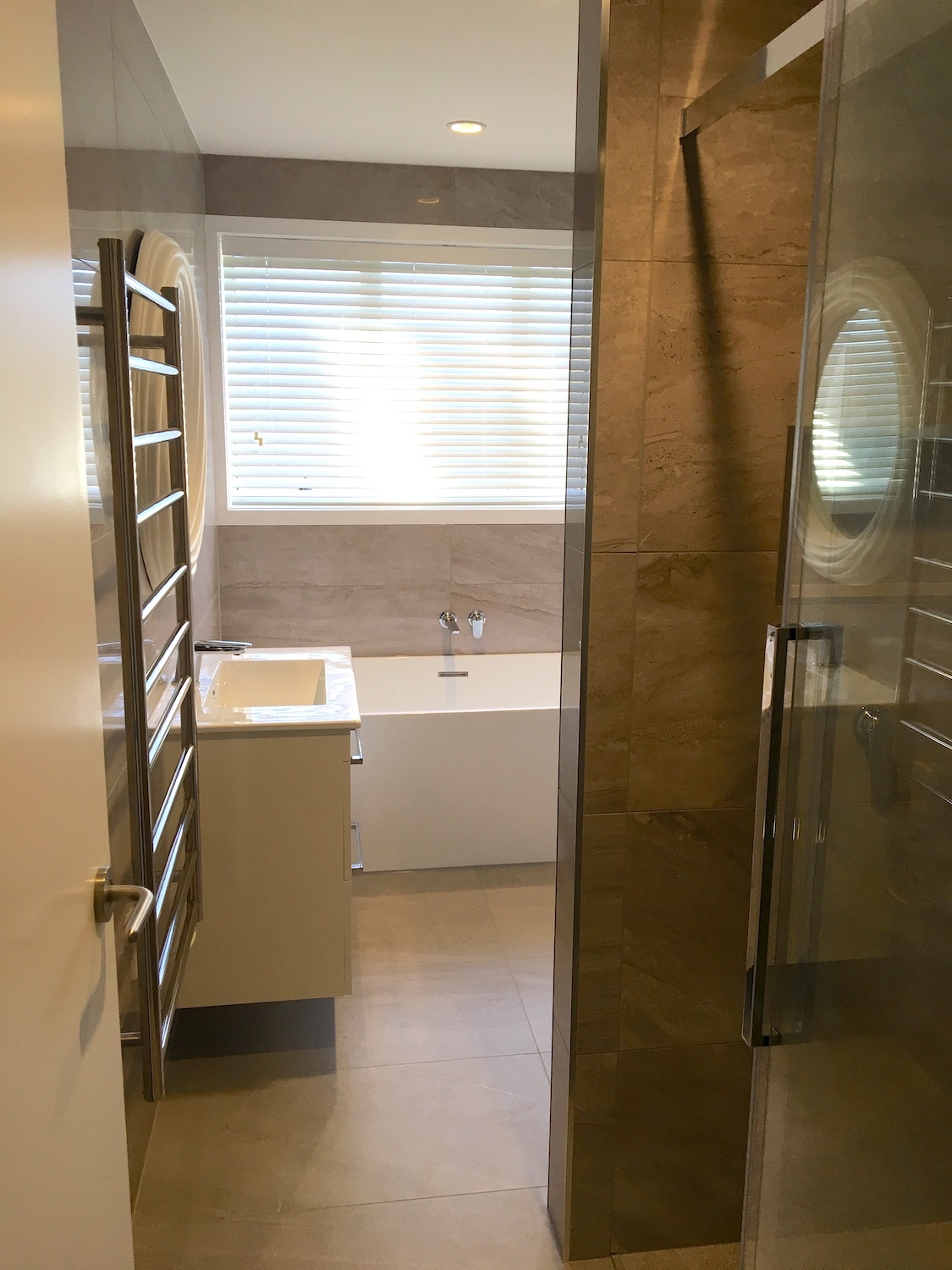 Master shower with slider door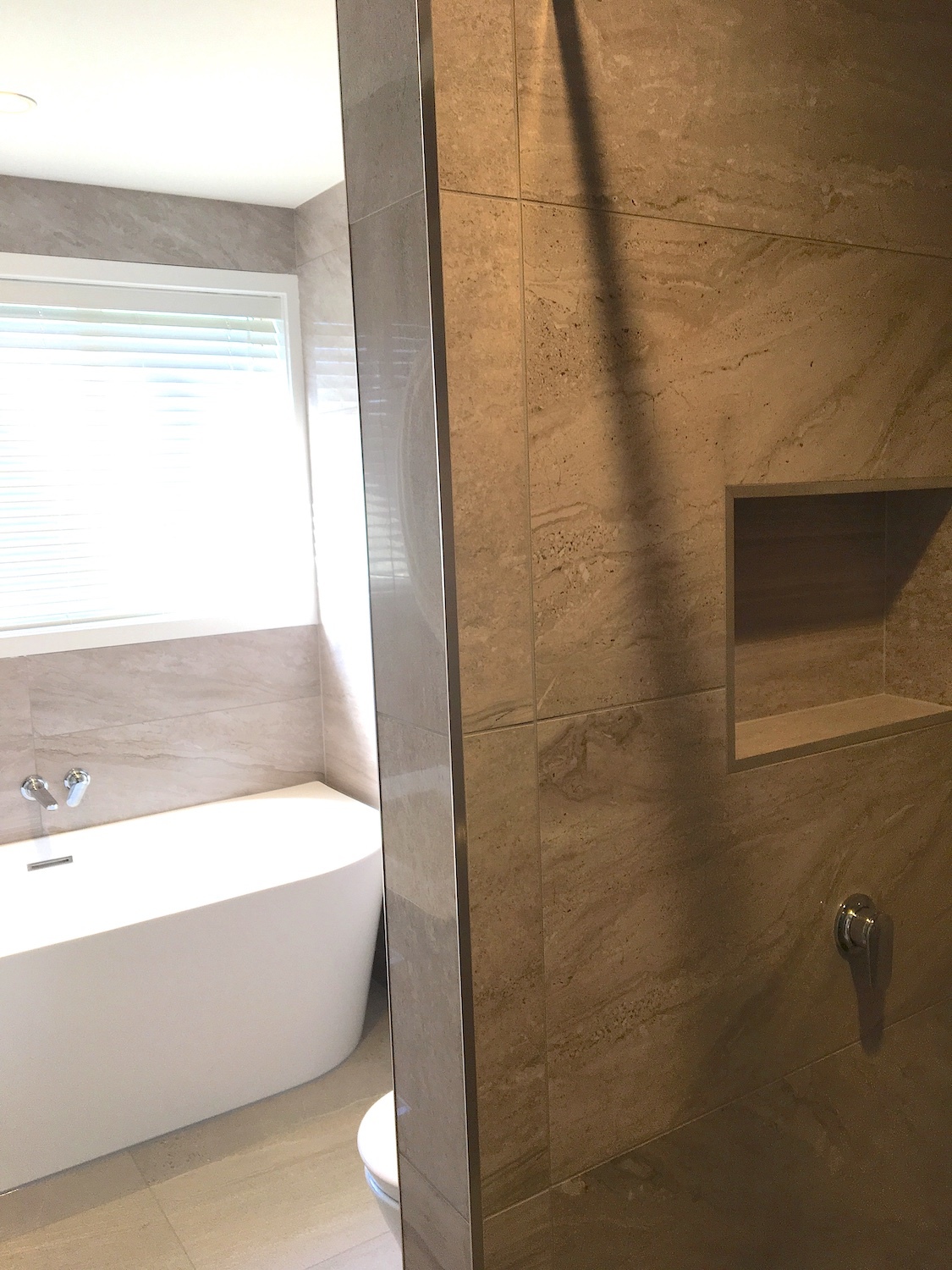 Master shower shelf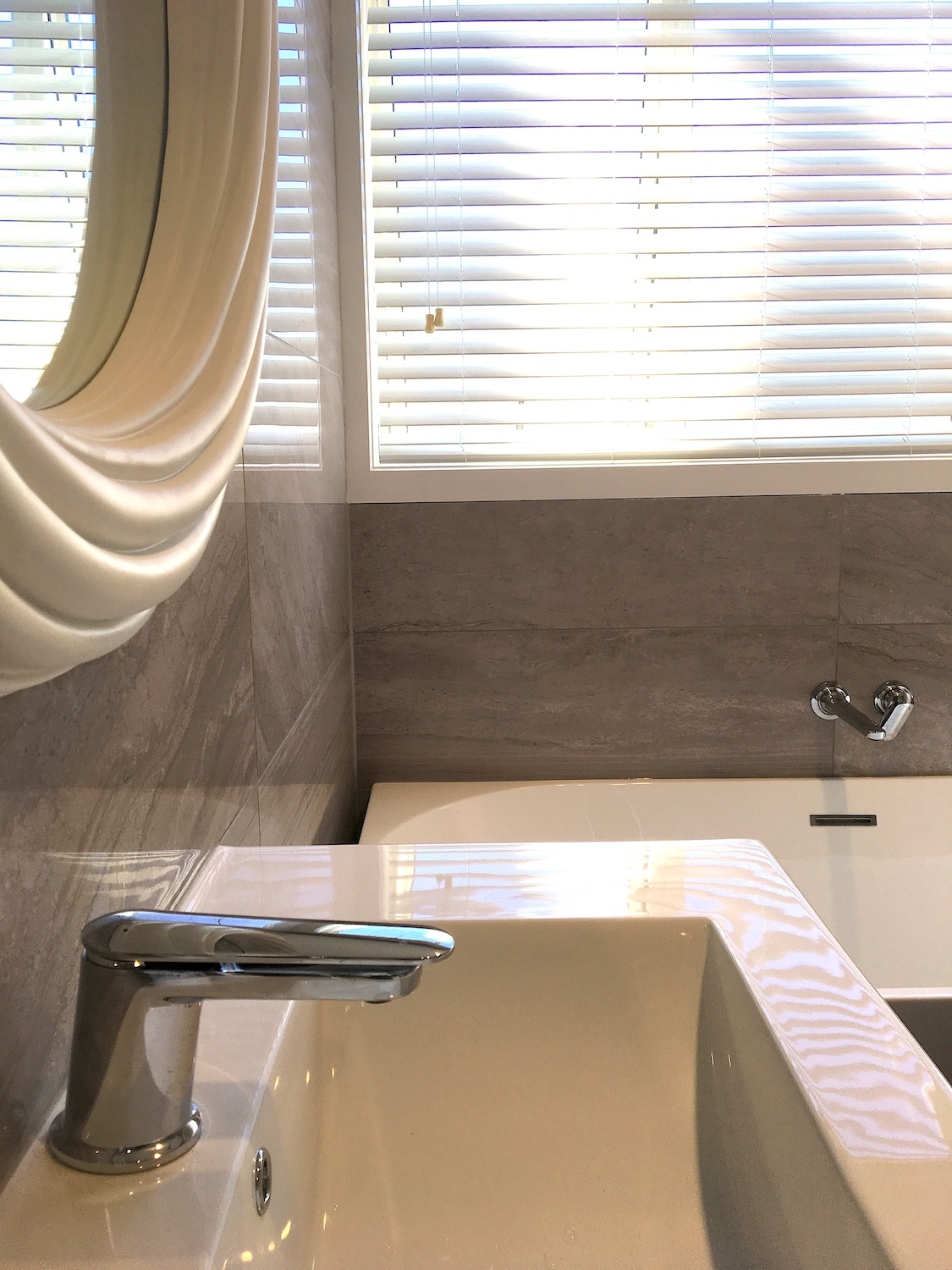 Master vanity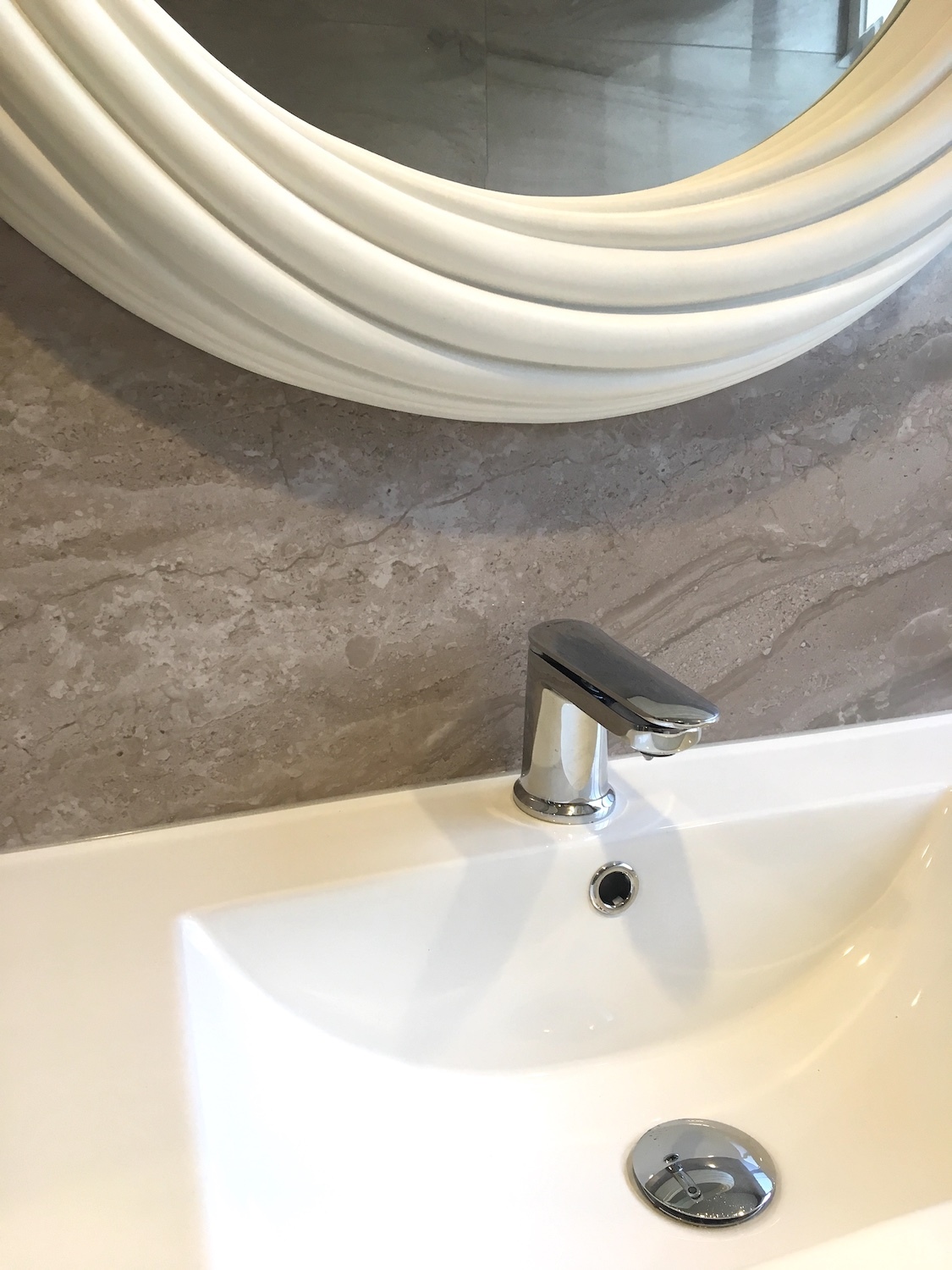 Master basin mixer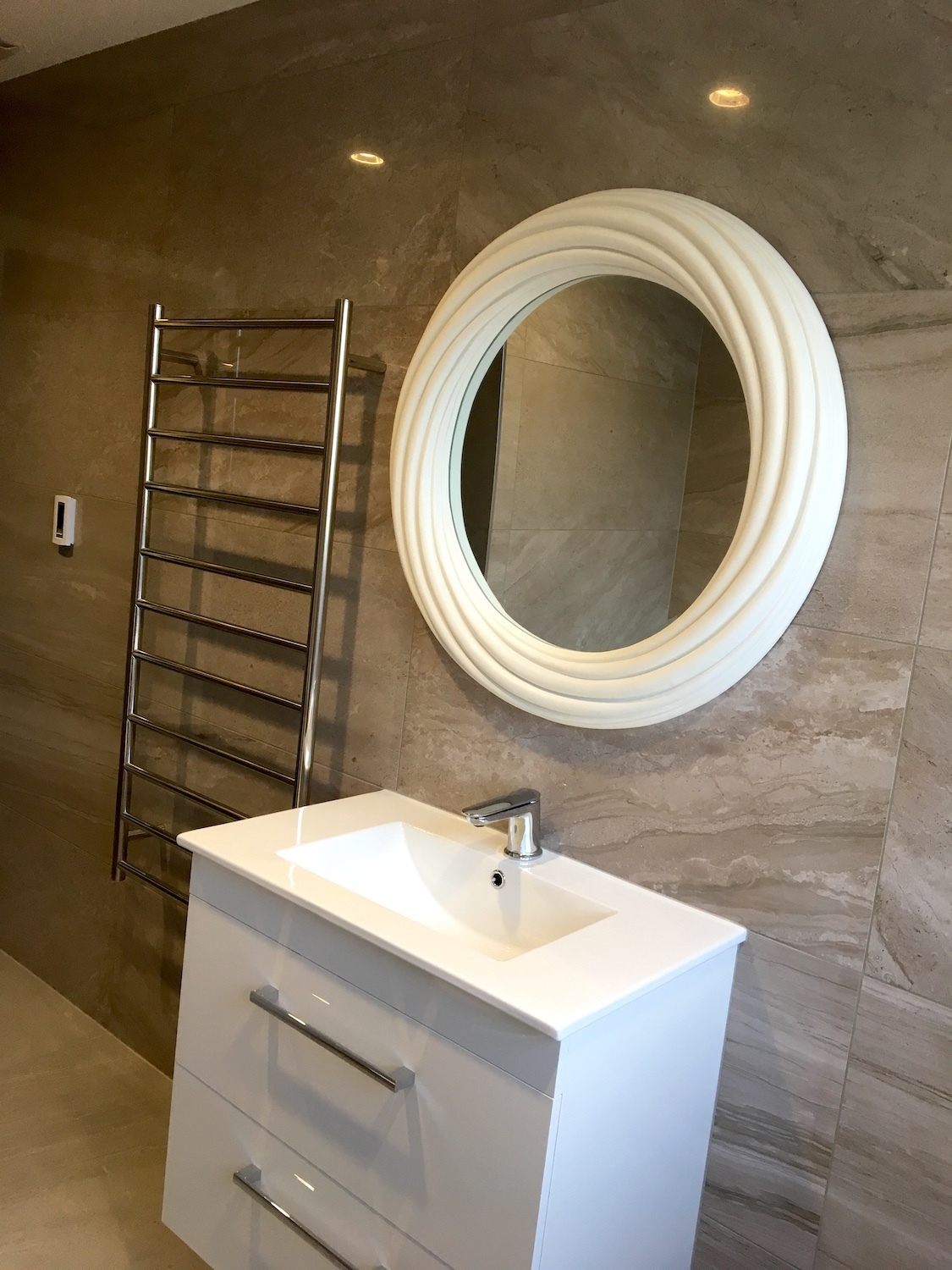 Master vanity, mirror & heated towel rail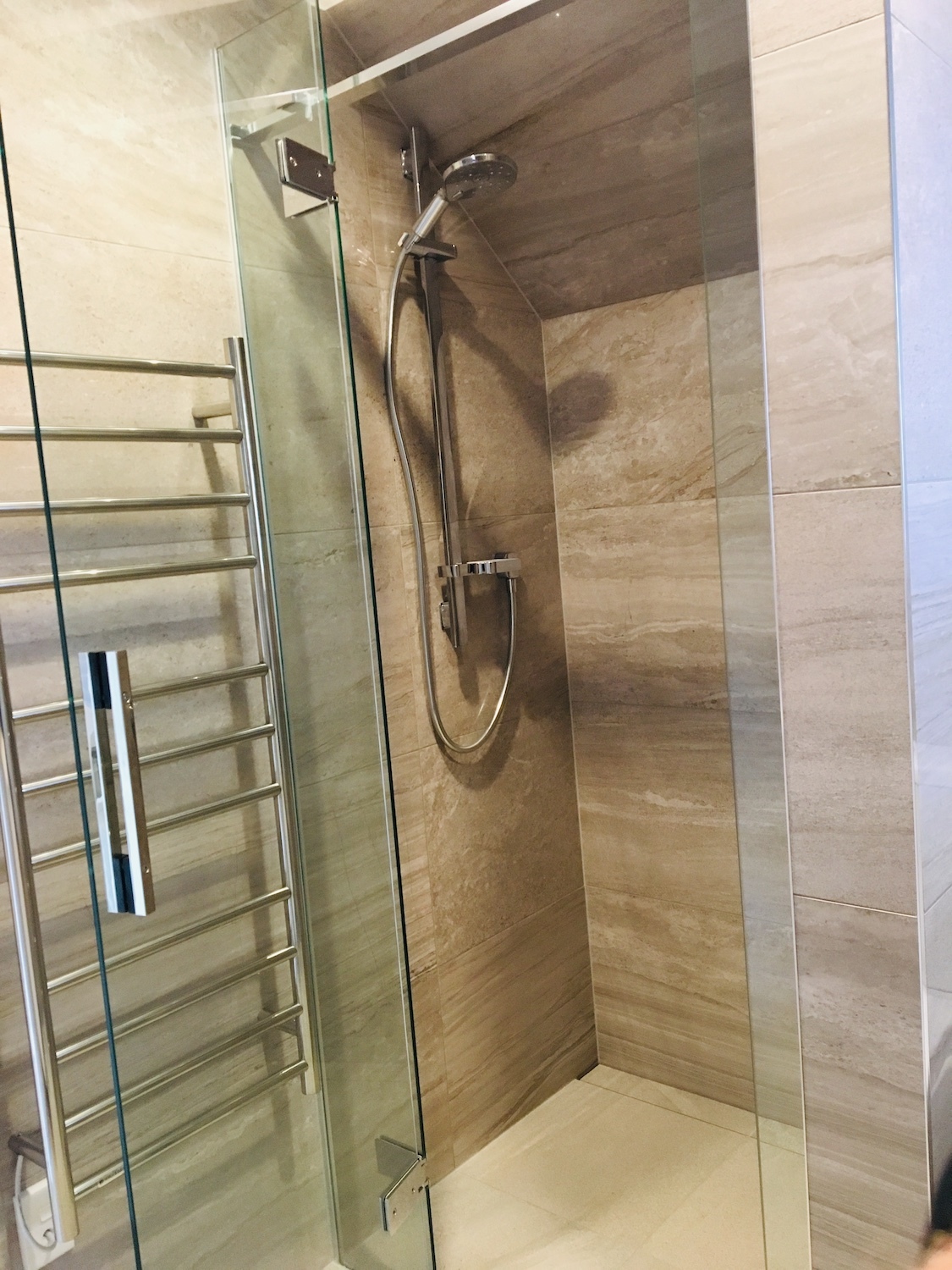 Ensuite shower & heated towel rail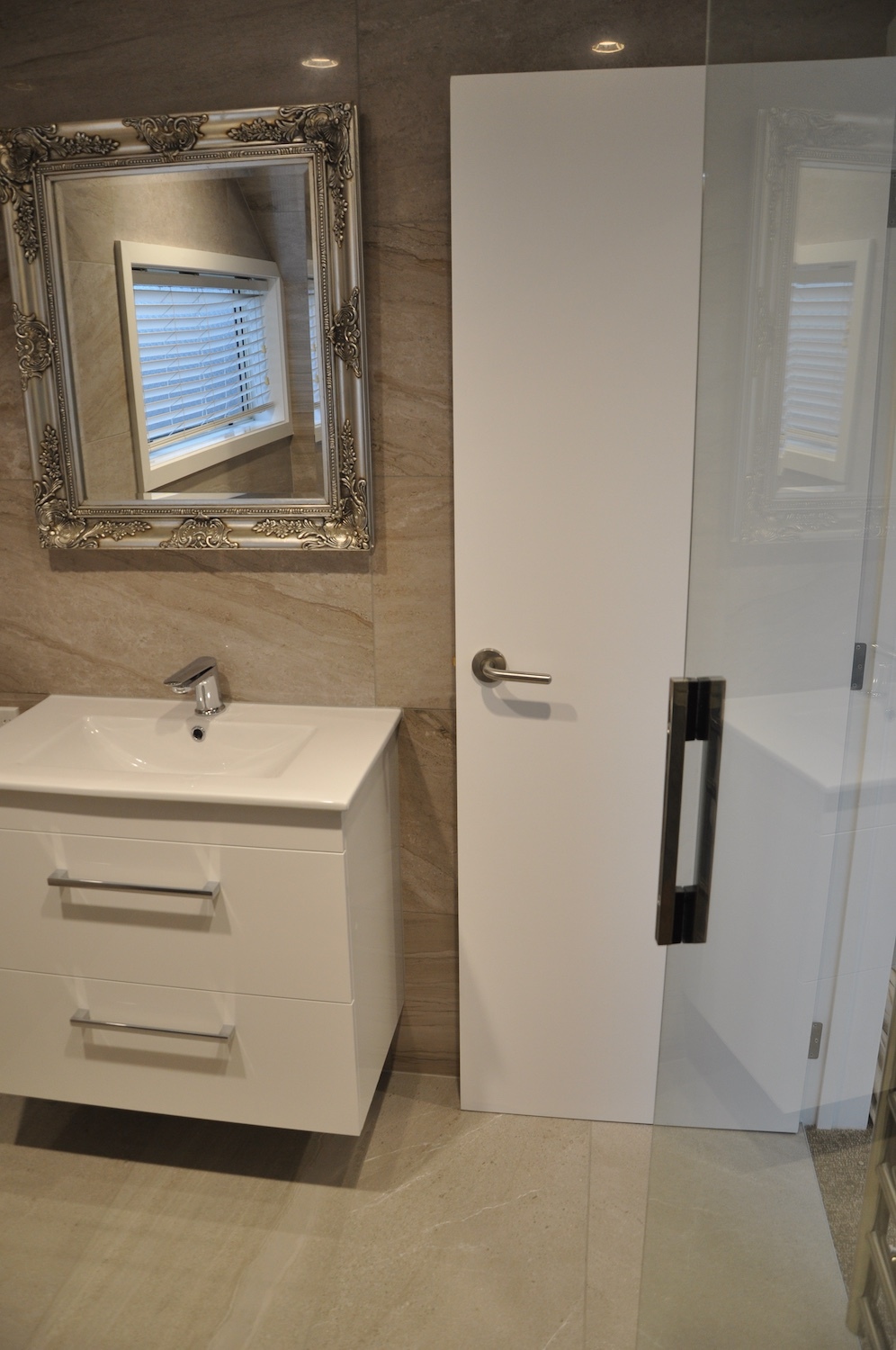 Ensuite vanity & mirror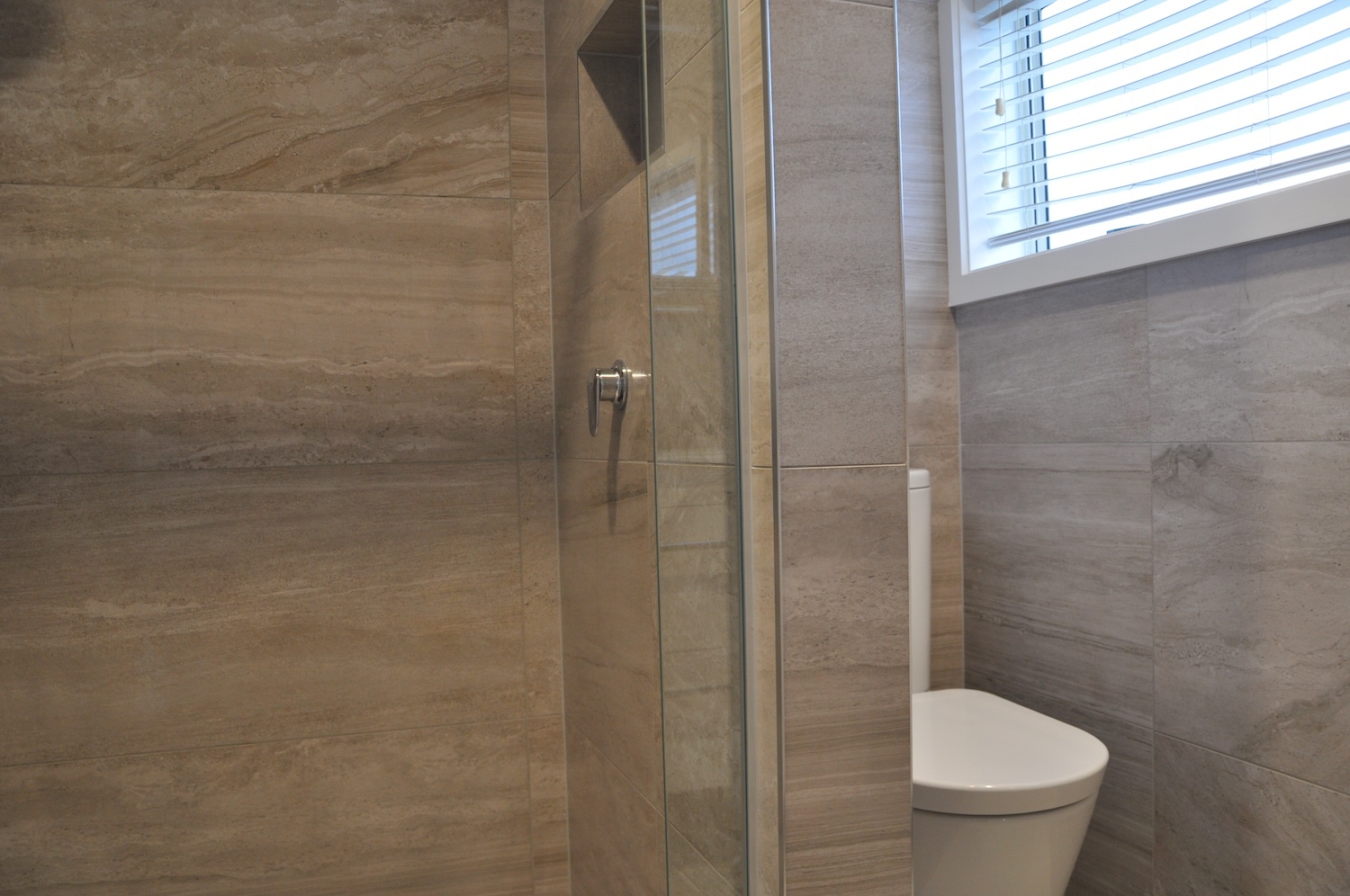 Ensuite shower shelf and toilet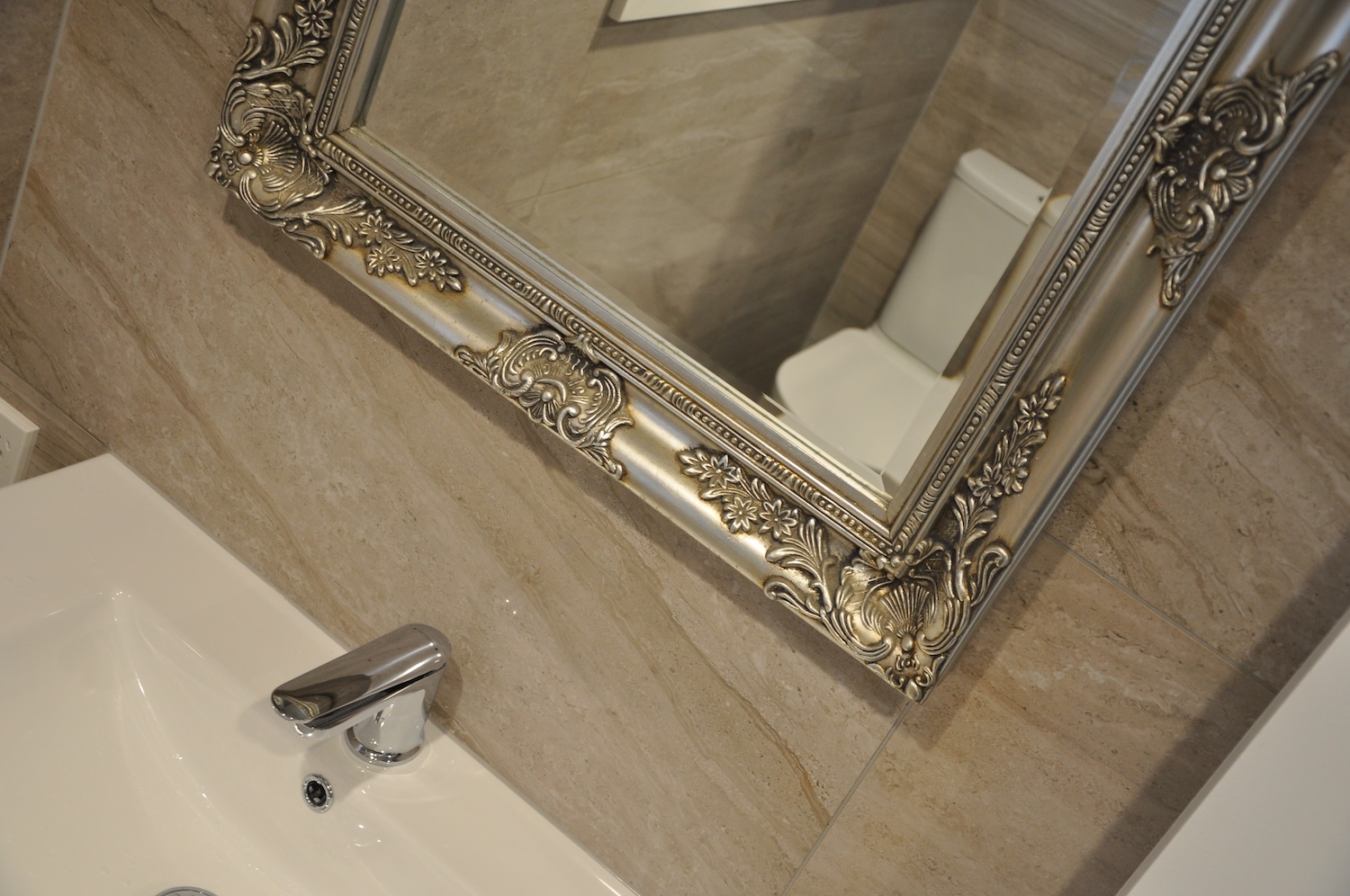 Ensuite basin mixer and mirror