Bathroom Renovations
Eye for Detail has specialised in bathroom renovations of all sizes in the Auckland region for more then 35 years. Whether it's a rescue mission from water damage, or you are in need of a refresh, EFD has you covered.

Our qualified builders will help with your design, build and project management ensuring your new bathroom is finished as soon as possible.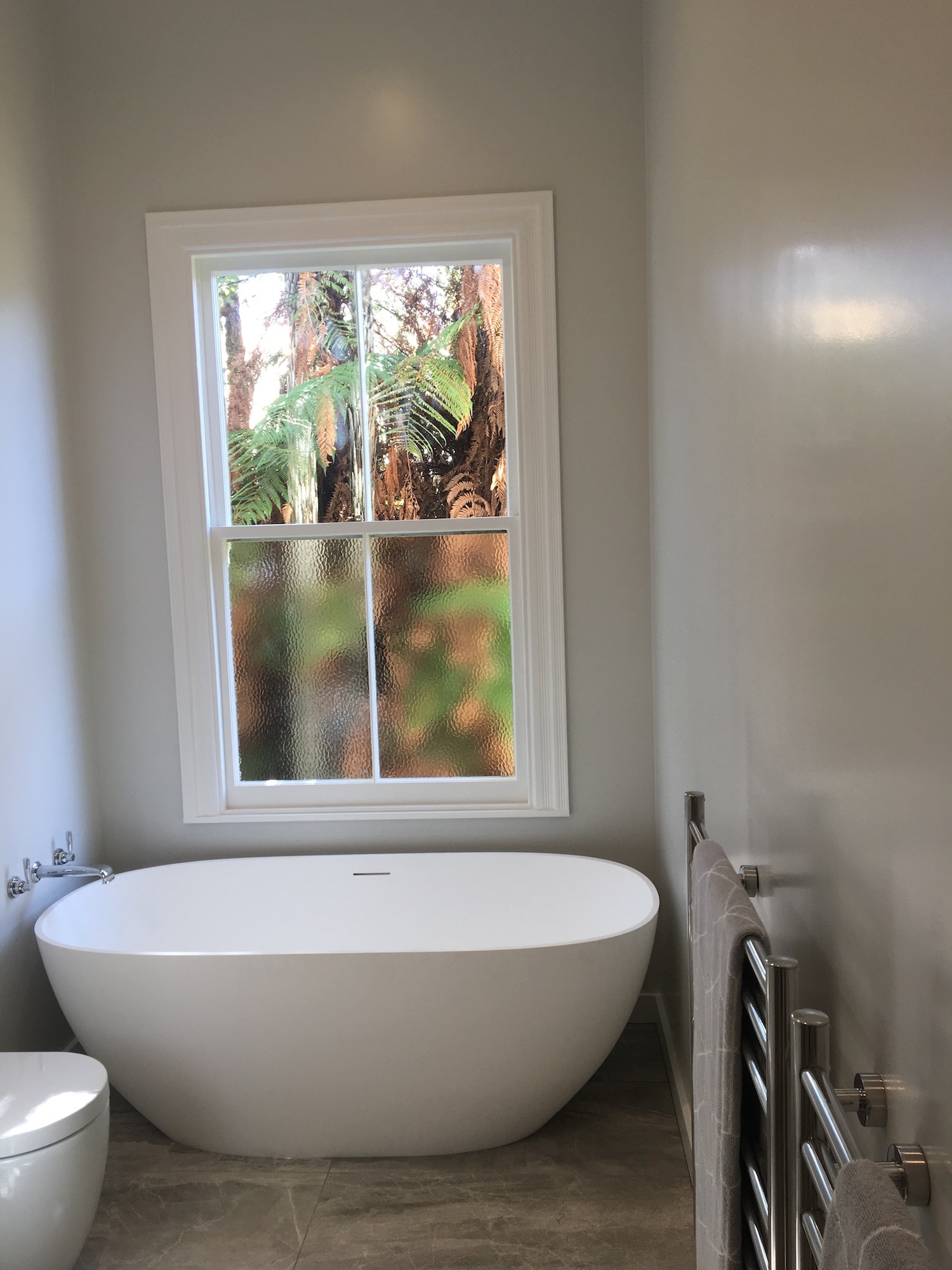 High-style bathroom renovation in Greenwoods Corner.
View Project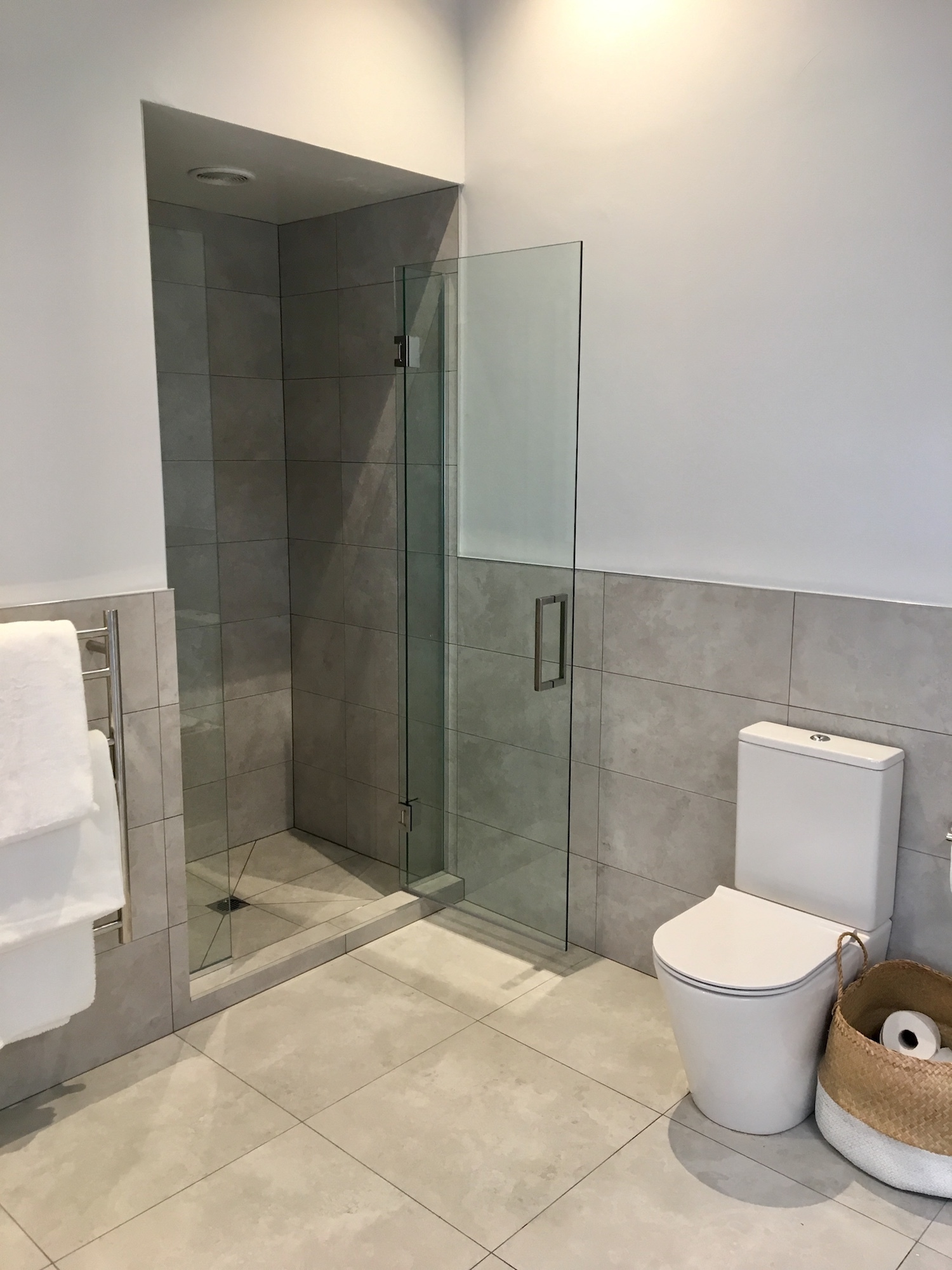 Full Bathroom Renovation in Devonport.
View Project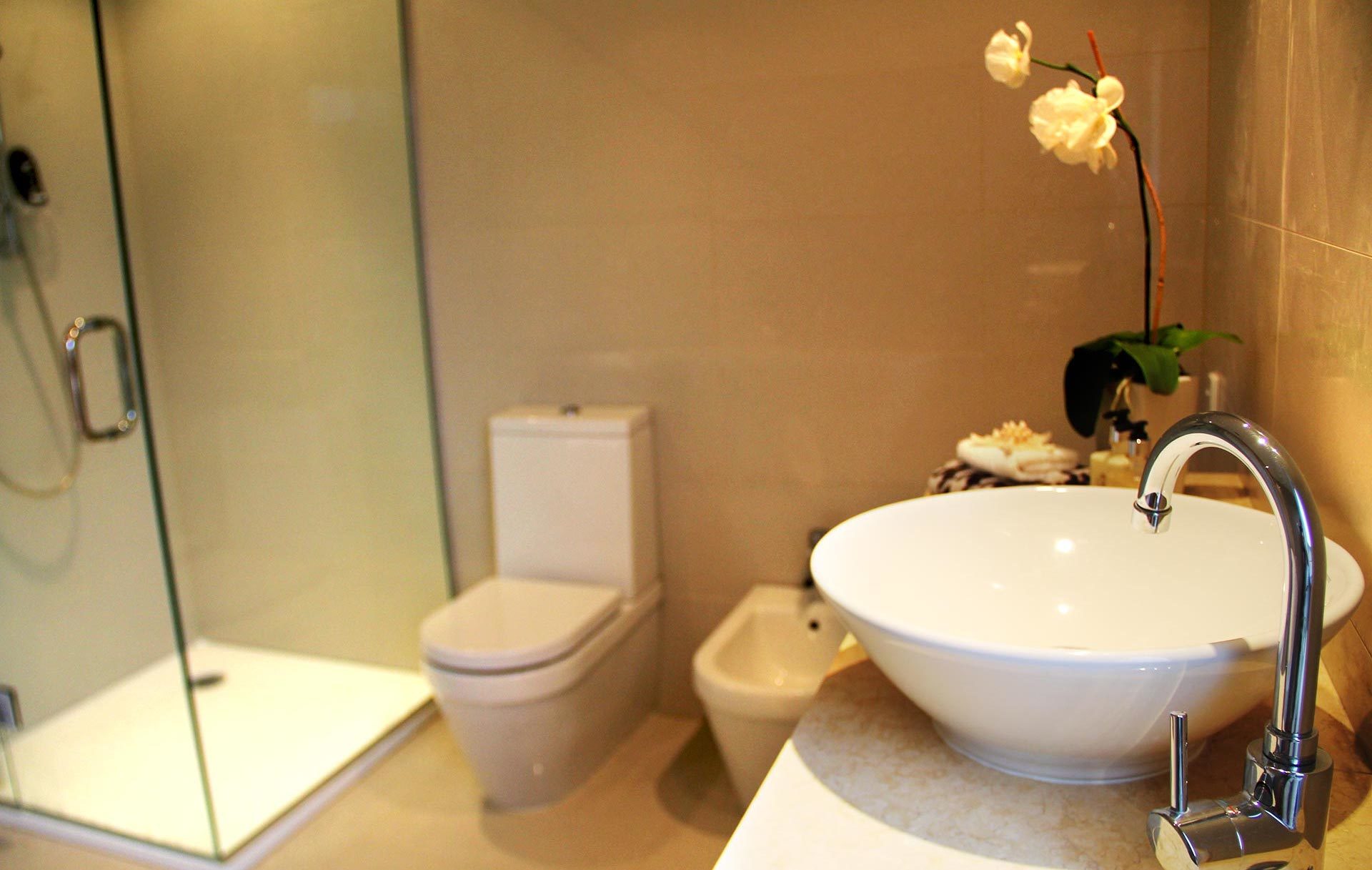 Bathroom renovations can be very complicated, involving mutliple trademan for what seemed to be a simple bathroom refresh. Our kiwi builders will ensure you stay on budget and schedule using a range of preferred tradesman.

Here our Auckland builders renovated a full ensuite including shower, bath, vanity, toilet and bidet with floor to ceiling tiles.
View Project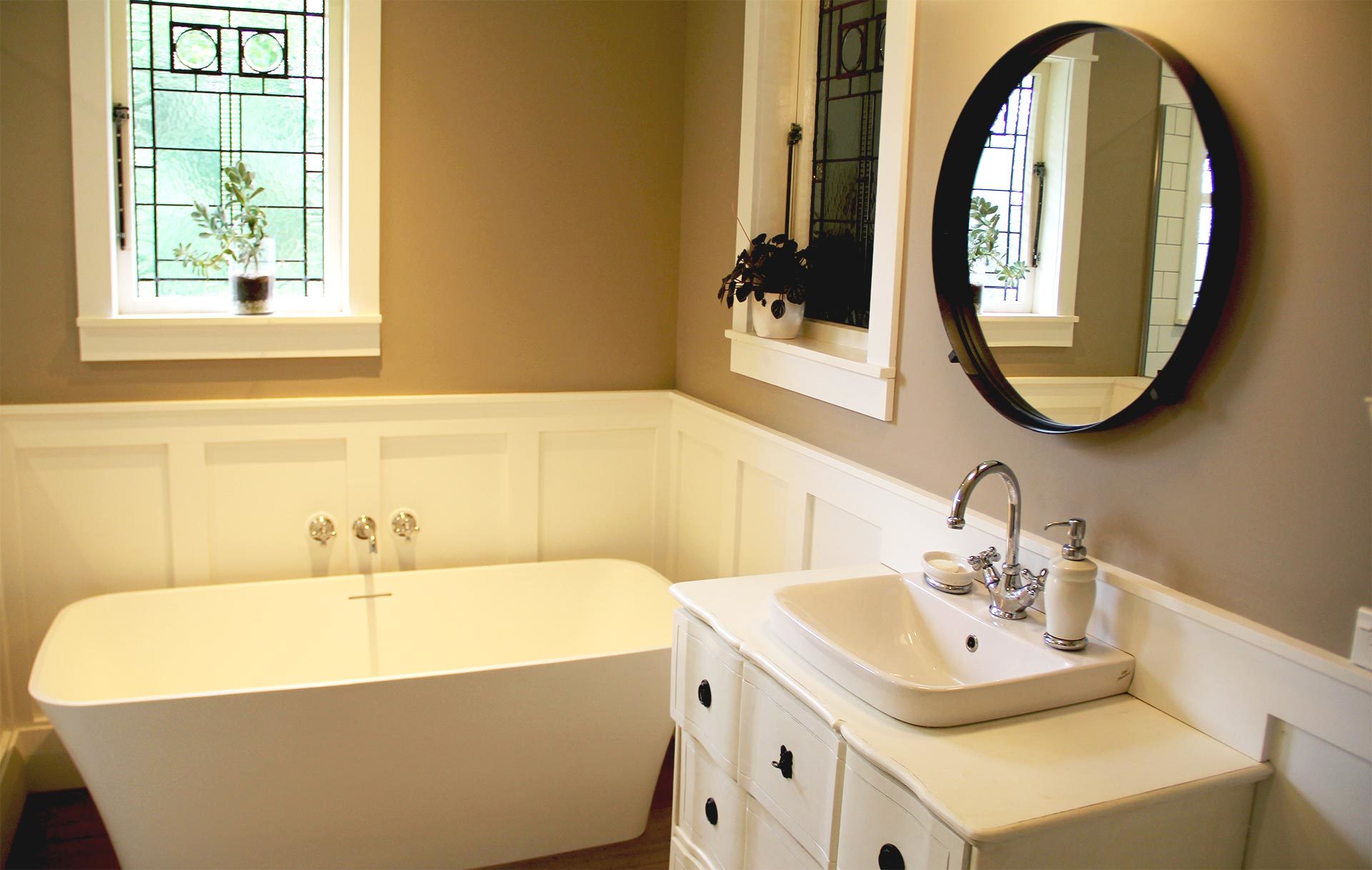 A clients dream bathroom brought to life, including brand new wainscotting. Incorporating their desire of a traditional farmhouse bathroom, this luxury bathroom included a custom luxury countertop and a free-standing bath.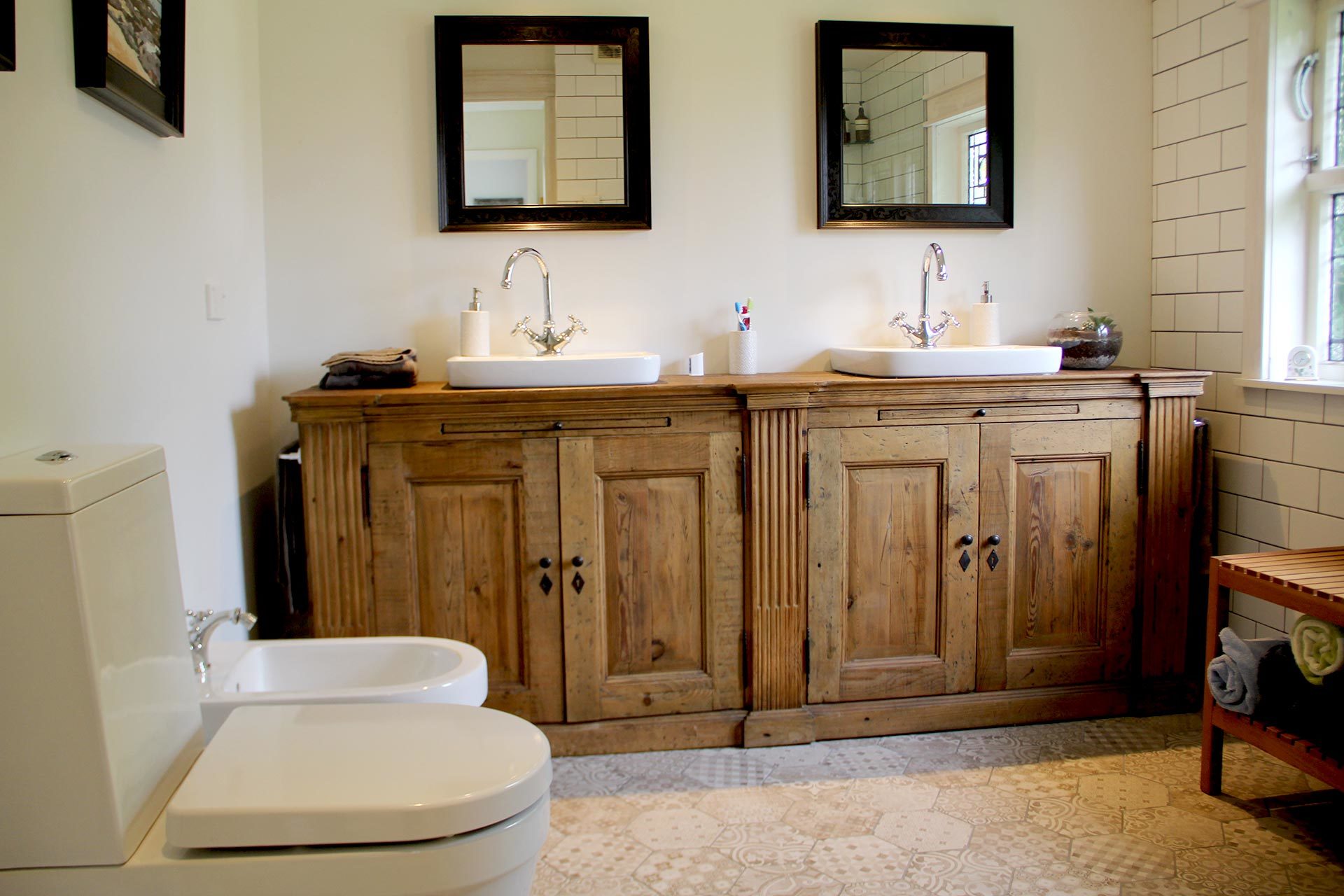 We like creating unique bathrooms with a touch of flare. Our specialist team created this rustic bathroom vanity from a set of draws, whilst keeping the bathroom modern and lively. Our rustic bathrooms can include a variety of materials including timber, stone and brick materials, incorporating classic vintage appliances to suit the atmosphere.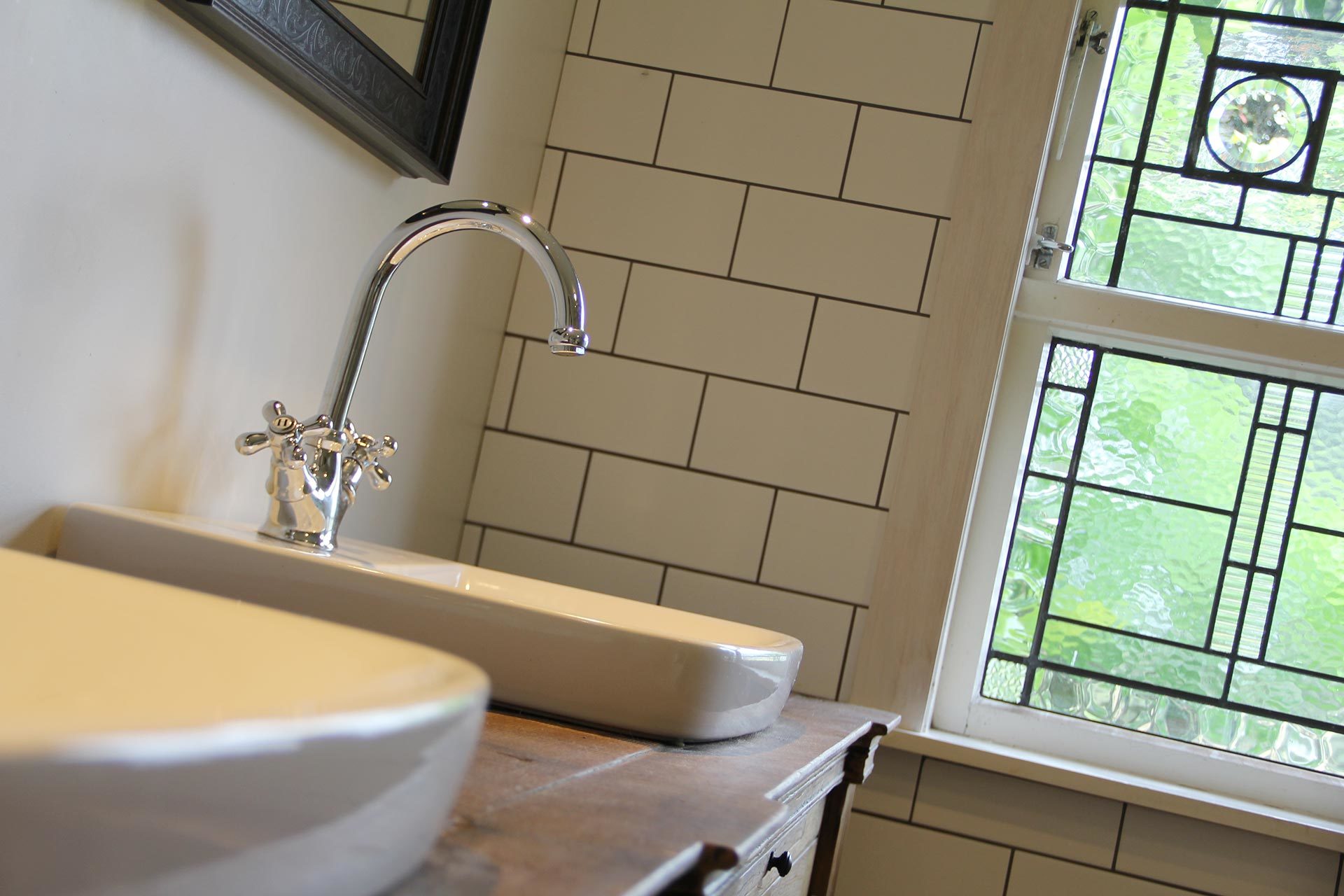 Close up of the Eye for Detail's customised vanity and wall tiling, with custom window glazing.
Simple modern contrast bathrooms have been a favourite for years, with floor to ceiling subway tiles and ornate patterned floor tiles. With consistent horizontal lines and user friendly cabinetry, these bathroom renovations are a favourite for the Eye For Detail builders.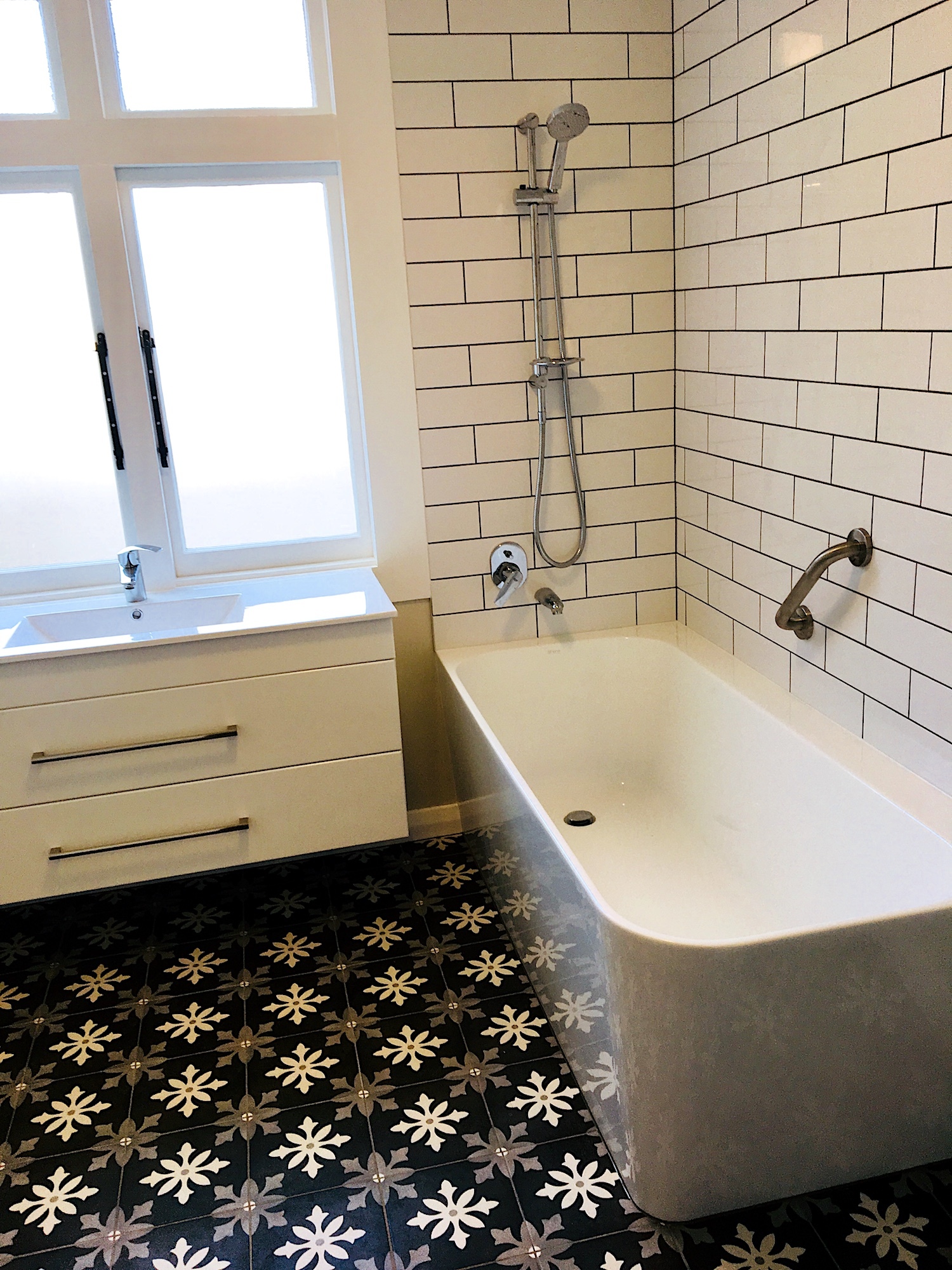 Modern contrast bathroom, with floor to ceiling subway tiles and ornate patterned floor tiles.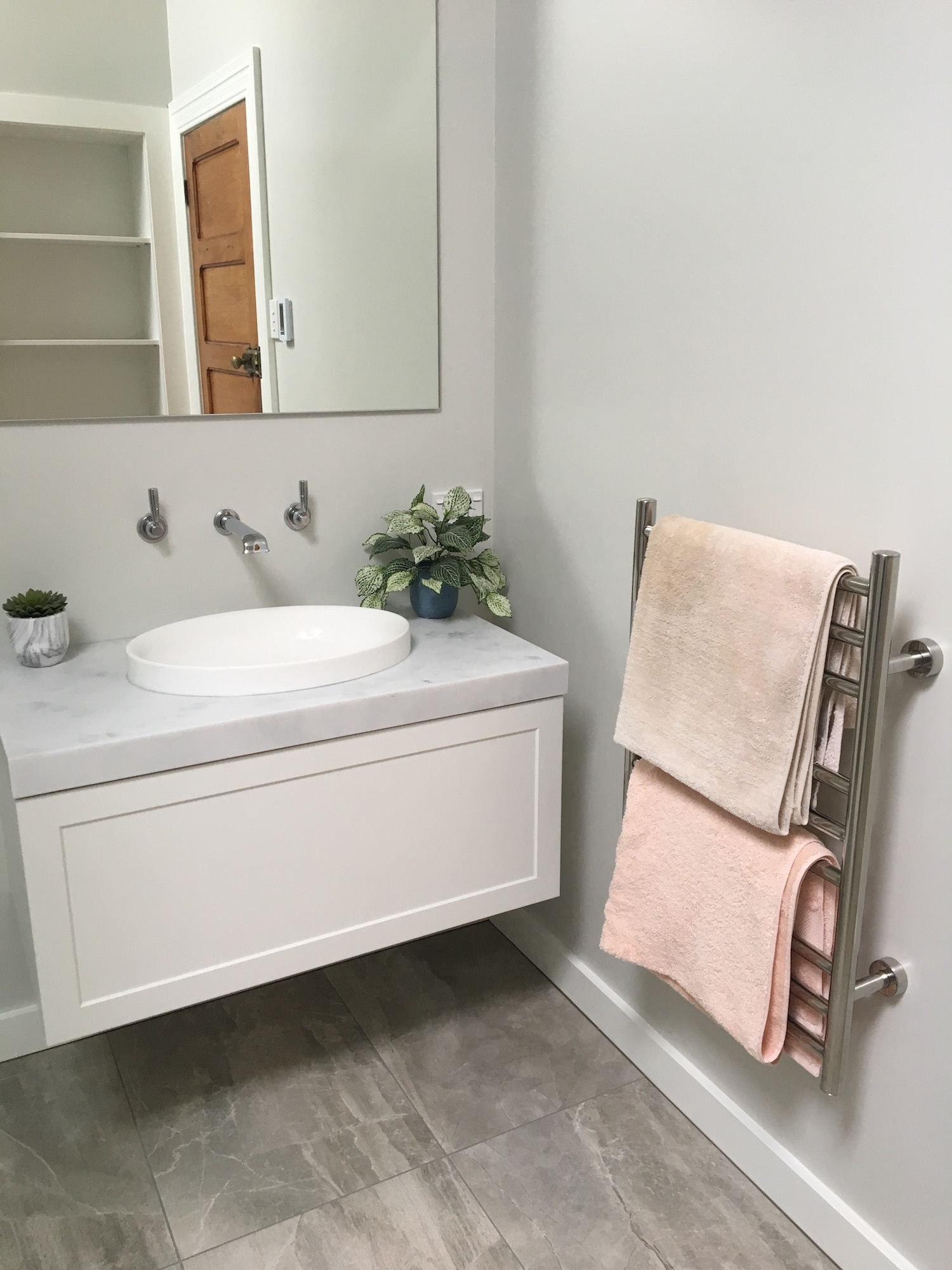 High-style ensuite renovation in Greenwoods Corner.
View Project